An apology to my readers for the delay in writing more about what has consumed a good amount of my time over the last few weeks and in hours of Wednesday meetings over the summer months.  Last year I attended the Friday lecture series sponsored by the social sustainability folks at Portland State University (PSU). When summer came along and most of the University folks decamped and the University was quiet, Marion Sharp who leads the Social Sustainability Colloquium on the PSU campus, suggested that if anyone was interested we ought to meet during the summer and explore how we could make the Colloquium more action oriented. A small group, less than ten people, met at that first meeting in June. Today we are having what may be our last meeting, certainly our last summer meeting as we move into fall. One of our actions was to respond in the last few weeks to a "Request for Proposal" from the AASHE – the Association for the Advancement of Sustainability in Higher Education.  Parts of that proposal including an overview of the three programs we outlined as needing the development of a plan and design for action are described at our Website, sustainabilityadoption.com. Here's a quick look: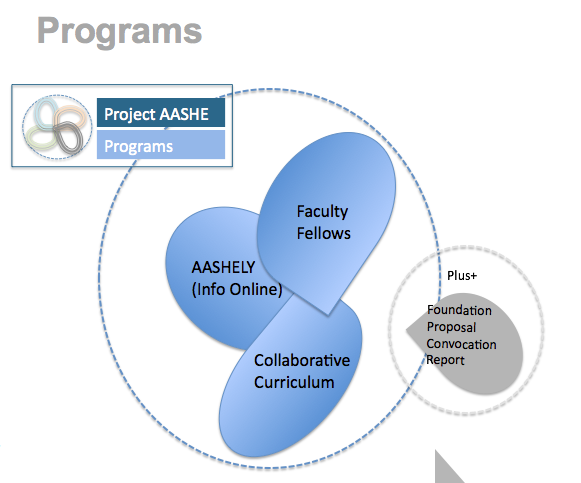 This is a whopping big topic, sustainability curriculum, and for many of us the RFP presented the opportunity to take a step in the right direction. The RFP covers the development of business plans for these ideas, not the implementation of them: not yet anyway.
What started out as an informal group of  concerned people meeting together during a summer break has turned into a Wisdom Council of twenty people and one action step in the right direction.