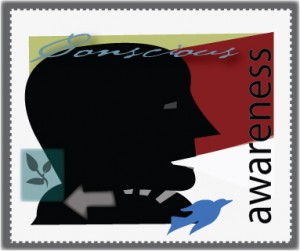 The headline and article in today's Financial Times,  "Environment: long-term impact of green issues played down: Awareness of environmental issues is growing among consumers, who now understand more clearly the role that business plays in producing emissions or harming the environment."
That's the good news about awareness growing. They give a nod to the effectiveness of social media in connecting egregious acts of social injustice in, say, Mexico to the shoes you are thinking about buying here in Portland.
So what's the bad news?
"However, the long-term impact on brands is not as great as it might seem. People have short memories and most consumers' buying decisions are more influenced by price, convenience or product features."
The bad news is US.
Here's an excellent interview with Dominique Conseil, President of Aveda, on changing our habits that address the US issue.
P.S. Recent consumer study by GoodHousekeeping magazine that suggest we are on our way:
"Key findings show that concern about the environment is top of mind and influences daily behaviors and decision-making."