From an article in the Center For Media Research, Wednesday, November 18, 2009 entitled, Recession's Lasting Effects on Consumers.
The  recession has caused a profound, deep-rooted change in consumers' spending habits in favor a more restrained approach. This is the "new normal."
Referencing the study, entitled "Marketing to the Post-Recession Consumers," by Decitica, the new normal is particularly relevant in developing "positioning" as Dr. Val Srinivas, Principal at Decitica, notes, "This research… decisively shows that marketers need a fresh lens through which to view consumers in the post-recession world…"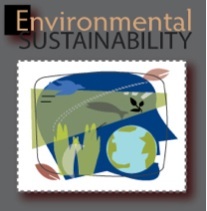 The new normal, however, may be just what is needed for sustainability to be more "marketable" and I use the term advisably.  Both men and women 40 years or  older, irrespective of income, are significantly more confident about restraining spending with 40+ women with greater disposable income are the most confident about resisting the temptation to spend now and worry later, indicating they are more long-term focused.
The article notes: This finding is not good news for marketers whose traditional audience are mainly boomer women.
The boomer women are heavy influencers, not only buyers and this bodes well for companies emphasizing the long term effects of chemical use on our citizens and the environment and for the sustainability movement in general.