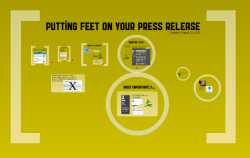 It's time to wed the traditional press release with the Web, particularly social media, and to do so in a way that makes it easy for your audience – the press, supporters, partners, sponsors – to spread the word.  In a presentation I have prepared, Putting Feet On Your Press Release, using the new storytelling tool, Prezi, the following is detailed and an example provided:
1. How many of the PR releases you receive are dense with copy;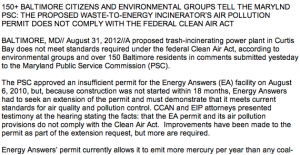 2. Offer no easy method for referring people to a copy of the press release; and
3. Provide no copy to be used in a twitter, expecting your audience to boil down dense copy to 140 characters.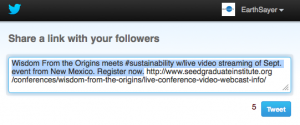 We use a recent press release of our own as an example in the presentation.
Start the fall off with putting feet on your press release, especially, if you are using them to announce sustainability-related issues, events, and programs.  Our objective is to increase sustainability awareness and the press release is an important tool so we want to see it used more effectively.
Ruth Ann Barrett, Sustainability Advocate, Portland, Oregon, August 31, 2012.
P.S. The tool, Prezi, takes a couple of minutes to get used to but basically you use arrows to follow a path I have created, so there is not much work involved once you get familiar with the buttons.  There is always the option of giving you the presentation over the phone or in person, so if you want help, call me (415-377-1835).