My interview of Barry Heidt of Sustainability Action Media (SAM) about his trip to Ecuador's Achuar Territory occurred on March 22nd so with a nod to World Water Day we talked about water.  You can't talk about water in Ecuador without talking about oil.
It will take a few minutes to read this blog post and less than an hour to take action.  It will be time well spent in the service of sustainability.
Here we go.
1. Give five minutes to listen to Barry's interview for background and motivation. He saved you the trip of going there on your own to verify that oil and water do not mix and to choose oil over water is to choose short term profits over the rights of Mother Earth and our communities.
2. Barry references a recently released documentary by the folks in Quito associate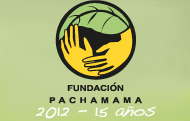 d with Fundancio Pachamama entitled, Screams of the Amazon. This too is educational and in a much more dramatic way. Ecuador's government is moving forward with the next phase of the 11th Oil Round, opening up 10 million acres of pristine rainforest to petroleum companies. It's 11 minutes short.

We excerpted Patricia Gualinga's interview from the video, Screams of the Amazon, and published it here as a short, short (53 seconds) entitled, "Easy Money in the Amazon, At What Cost?"
3. Raise her question by citing this short video on your LinkedIn groups to raise a frank discussion among groups with sustainability leanings ranging from climate to community engagement

, to greenbiz.   It really goes to the heart of sustainability and sustainable development. Help with seeding the Web by raising the question (link to the video) with your friends on Facebook and Twitter. (1/2 hour)
4.  Sign a petition here to tell Ecuador's President Correa You Stand with Indigenous Peoples for an Oil-free Amazon. (3 minutes)
5.  Talk about it.  Most if not all of the last of our non-renewable energy resources are in the territories of indigenous peoples.
Indigenous Voices of Sustainability
Shortly Barry will be publishing his two interviews with community leaders, Domingo Peas, Sharamentsa and Hilario Saant, Kapawi of the Achuar Territory in Ecuador.  These indigenous voices of sustainability will give you the ground level perspective as the very existence of communities in the Southeast region of Ecuador are threatened.
Hope and Heart
My motivation to call for action on this issue stems from the question raised by Erick Gonzalez of Earth Peoples United, "What gives us hope and heart to keep working on what is best for our Earth in the face of difficult changes?"
Engaging my readers in the issues around oil and water, spurred on by my colleague Barry's strong personal commitment to the Rights of Nature movement and his journey to Ecuador, gives me hope and heart.  I hope it does the same for you.
Ruth Ann Barrett, Sustainability Advocate, March 25, 2013, Portland, Oregon.
*Screams of the Amazon produced by Pacha Producciones, Quito, Ecuador, 2013 and published on the FPachamama YouTube channel, March 12, 2013 is also found on EarthSayers.tv, Voices of Sustainability here.