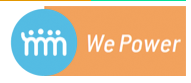 Yesterday I had the opportunity to be introduced to the thinking and activities of Jay Walljaspar from the organization On The Commons at a local event sponsored by The Oregon Commons here in Portland, Oregon.  The auditorium was jammed and joining Jay as a speaker was Portlander Mark Lakeman of City Repair. Both were very inspiring and it is clear that Portland,

largely through the efforts of leaders like Mark and the many non-profit organizations ranging from the interwine.org to Portland Community Media is a model for actualizing the principles of The Commons at the community level.  I posted a video clip of Jay's speech on EarthSayers.tv, What is The Commons?  I think the concept of The Commons was hardwired into my being when I landed on this planet as it has influenced my thinking in not only my early career as an association manager and public administrator, but throughout my work in high tech and, now, as the developer of EarthSayers.tv, the voices of sustainability.
"The commons is a new way to express a very old idea—that some forms of wealth belong to all of us, and that these community resources must be actively protected and managed for the good of all. Here is a quick description:

The commons are the things that we inherit and create jointly,

and that will (hopefully) last for generations to come.

The commons consists of gifts of nature such as air, oceans and wildlife as well as

shared social creations such as libraries, public spaces, scientific research and creative works."
I have struggled with how to make EarthSayers part of The Commons in virtual space that is very much a place but not in the usual sense. We are a library of sorts, but of video, not books. We are a network aggregating content from channels, but are broadcasters with no link to TV.   But, that's another story and one that may be helped by my better understanding the current thinking on the Web as part of The Commons. Jay referenced a related concept, POPS which I think is about Privately Owned Public Spaces, like coffee shops, but I need more information on POPS. Jay Walljasper is the author of the new book All That We Share: A Field Guide to the Commons.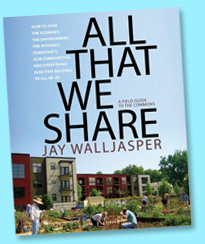 Jay brings us stories that point us toward a greener, more equitable and more enjoyable future. He is editor of On the Commons, a national think tank, and a senior fellow at Project for Public Spaces. I hope that through the links in this post you begin to educate yourself, as I am doing, about the Commons movement as it is systemic to sustainability and a cornerstone of social and cultural sustainability thinking and action at all levels. You'll be hearing more from me on The Commons.   We will be developing a special collection on EarthSayers.tv to bring together in one place the voices of  leaders and activities of organizations that make up the path to The Commons.