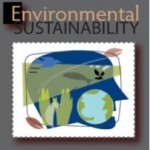 It's been awhile since I have written, but I am moving from San Francisco to Portland, the most sustainability conscious U.S. city, and I needed to take a vacation AND get everything moved. By the second week in October I should be settled in.  More about that in my next post.
First the good news.
I wanted to bring to your attention a fact taken from a New York Times article entitled, An Investment Bet: Going Small and Green. It's about some financial pros who were booted, catapulted, or escaped out of the ruins of our financial system and have started, albiet early in the game, a boutique investment bank, the "first to focus solely on alternative-energy and clean-technology companies."
The first investment bank focused solely on alternative energy!
And the bad news.
The article calls on some sobering news as to the state of what they call the green industry:
"In the first quarter of 2009, new financial investment in the sustainable energy sector fell 53 percent, to $13.3 billion, from the comparable period in 2008, the lowest level of quarterly investment in three years, according to a report from the United Nations Environment Program and New Energy Finance, a research company."