I wrote a version of this article yesterday on the CSR/Sustainable Development Network, but wanted to repeat myself.
In the July issue of The Economist a particular sentence jumped out at me as being relevant to my experiences in the world of sustainability as a marketer. The sentence read "part of the reason" economists failed to see the crisis coming "as partly due to the professional silos which limited both the tools available and the imagination of the practitioners."
Marketing Silo
I don't t think it's just an issue with economists. As a marketer involved in creating Earthsayers.tv, the voices of sustainability, I was slow to recognize marcom as a silo, but it is, and it is limiting imagination and creativity, two capacities crucial to bringing about change or as Jeffrey Hollender of Seventh Generation puts it, doing "the right stuff, quick enough."
Here are several symptoms of the marketing silo and its effects.
Organizations continue to expend resources on mediums that marketing professionals feel comfortable with and are, in the end, unsustainable – events and print – while adoption of Web 2.0 tools is slow. How are marketing resources allocated today in your company? Do your executives rely on processed information, fearful of new technology and slow to embrace collaboration across the enterprise and with partners? Are any executives you know using video to blog like John T. Chambers, CEO of Cisco Systems does? His observation: "Today's world requires a different leadership style – more collaboration and teamwork, including using Web 2.0 technologies."
A recent report by the WWF-UK entitled, Let Them Eat Cake, calls out the six myths that have further strengthened resistance from the marketing industry, an industry pivotal as "the marketing function is at the heart of the sustainability debate, because it is the interface between the forces of production and consumption."
One debunked myth in the WWF-UK report suggests many marketers are just waiting for permission and an appropriate framework in which to engage with sustainability issues even if not familiar with the language of sustainability. One of the leaders of high tech in the U.S. was Admiral Grace Hopper who advised people new to the industry (I heard her speak in 1981) to not seek permission as much as learn how to apologize. Are you waiting for permission?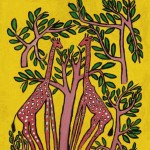 Even Sir Martin Sorrell in the WPP's Social Responsibility Report (2007/2008) advises his flock "to shape and encourage consumer demand for sustainable products and lifestyles; to restore the true value of durability; to reject the superfluous in products and packaging; to make much of what has passed for fashion deeply unfashionable…" Quote him in your apology.
CSR Silo
Yet if marketing is slow on the uptake, what of Corporate Social Responsibility professionals? Operating from another silo, limiting both the tools available and the imagination of the practitioners? I offer but one symptom and look to fellow network members to think about their own experiences.
At the eighth annual Corporate Philanthropy Summit hosted by the CECP this past June in New York City the bywords were collaboration, systemic change, advocacy and sustainability as reported online in "on Philanthropy."
It's good to see sustainability on the short list, BUT its strategic importance as the business and investment strategy is not understood as reflected in this meeting report.
Sustainability needs to be a strategy not a program. It needs to be the strategy that drives all programs, all investments. Advocacy focused on supporting the cause of sustainability nets big changes precisely because it brings a focus to collaborative efforts, all of us need to be on the same page at the strategic level and we are not.
Silo Demolition
One company involved in silo demolition and referenced in the report, Future tense: The global CMO by the Economist Intelligence Unit (sponsored by Google) is IBM. They seek to remove the barriers between its communication functions to include "marketing, media and public relations, corporate communications and, eventually, the company's corporate citizenship function which is responsible for promoting IBM's corporate values."  Would you recommend this in your organization, and if not, why not?
The WWF-UK report includes a ten point plan for sustainable brands, two of which are particularly relevant to this discussion:
1. The Corporate Responsibility Function should act as a driver of innovation, using its combination of sustainability expertise and broad strategic view to tease out consumer insights.
2. Collaborate. Create multi-functional, multi-skilled teams that include personnel from all relevant functions, including marketing communications, investor relations, product design/development, brand strategy, financial planning and analysis, and corporate responsibility.
In closing, I quote a recent letter to the Editor of the New York Times by Aliza Wasserman. She points out another field of siloes, special interests, which should come under the sustainability banner. (We have created a taxonomy for sustainability as part of our earthsayers.tv project)
"The story that is waiting to be told is the one that unites these issues (health care, climate change and economic crisis) as symptoms of our decades' long failure to create moderate, forward-thinking systems that are built on concepts of sustainability and prevention." ALIZA R. WASSERMAN, Cambridge, Mass, July 30, 2009
The professional class, "siloed" and often issues focused, has a chance to bring about the right stuff, quick enough, if the keynote is advocacy and collaboration, and I would maintain, the key initiative is sustainability as both a business and lifestyle strategy. It can't be business as usual.
The reports referenced here are on my whitepaper library.