When your videographer colleague announces in March he is going to Ecuador in February you swing into action to get the word out and hopefully raise some money for his trip. This is no vacation, rather with the help of the Pachamama Alliance folks in Ecuador, a dive deep into the interior to interview shaman and get their views on the status of our Mother Earth.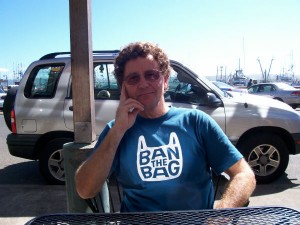 Barry Heidt left on February 2, 2013 and will be returning with the voices of these indigenous leaders of sustainability in late February.  The exposure by Barry to the Global Alliance and the Universal Declaration of the Rights of Mother Earth coupled with his experience from Awakening the Dreamer, the Pachamama Alliance's symposium series and his most recent work with Sustainability Action Media (SAM) inspires his journey to Ecuador.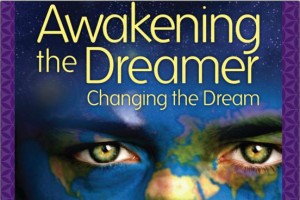 The personal history behind this trip started with Barry's participation in an Awakening the Dreamer workshop. Later, at the Bioneers 2010 Conference Barry documented the panel on the Rights of Nature at which Mari Margil, an associate director of CELDF announced the launch of The Global Alliance for the Rights of Nature and formally made public their Tungurahua Volcano Declaration.  His interview of Mari is here.
The Global Alliance then began a campaign for the signing of the Universal Declaration of Rights of Mother Earth introduced at the World People's Conference on Climate Change and the Rights of Mother Earth in Cochabamba, Bolivia, on the 22nd April – Earth Day 2010.
I interviewed Barry about his upcoming trip. Give a listen here. 

Barry's work with the Sustainability Action Media (SAM) coalition this last year also reflects a focus by the SAM coalition members – EarthSayers.tv, SustainableTV, and Sustainable Today – on increasing the indigenous voices of sustainability to include the live streaming of the Wisdom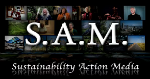 from the Origins conference in September 2012 and the documenting of the EarthDay 2012 conference sponsored by the Earth & Spirit Council.  At both events Barry added to the content mix by interviewing indigenous leaders from the United States, Guatamala, and Mexico.  All of this valuable content is highlighted on EarthSayers as will be the Ecuadorian shaman in special collection on Ecuadorian Wisdom Keepers.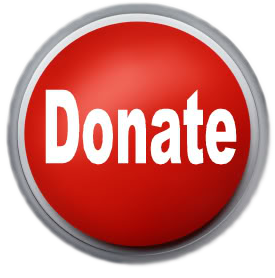 If you are interested in contributing to Barry's trip and post production expenses, SAM can accept tax deductible contributions made to our coalition member, The Center for a Sustainable Today, a tax exempt organization.  Contact me for details at ruthann@earthsayers.tv or call me at 415-377-1835.   Sponsorships by organizations of SAM content is also an opportunity to support increasing the visibility of indigenous voices of sustainability.
Ruth Ann Barrett, Sustainability Advocate, February 4, 2013, Portland, Oregon.