Newsweek released its Green Rankings for 2009.  It's important you take a look before you delve into the processed information about the rankings, including mine.   So, did you look?
I'm starting to question whether the focus on green, coming as it does from our (U.S.) intense consumer orientation rather than on sustainability and sustainable development, may contribute in a failure to address and make systemic changes, quick enough.  Health and economic systems are two examples that our in our face at the moment. Are we rearranging the deck chairs to make everyone comfortable or to save money while it's business as usual for companies with core products and services that are unsustainable?
Now that you have familiarized yourself with list, here is a summary of the process for coming up with the rankings and the three companies who played key roles.  Take the time to check each of them as they may be important resources to gaining a better understanding of the sustainability landscape.
The Newsweek list of environmental rankings is based on three components: environmental impact, Green Policies Score, and reputation score. The scores were derived by three research companies. They are important to know about and to follow if you are a sustainability advocate and earthsayer.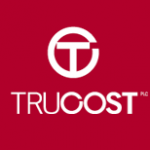 *The ENVIRONMENTAL IMPACT SCORE, based on data compiled by Trucost, is a comprehensive and standardized quantitative performance measurement that captures the total cost of all environmental impacts of a corporation's global operations. Over 700 variables are summarized in the EIS. This figure is normalized against a company's annual revenues, so that companies of all sizes and industries can be compared. greenhouse gas emissions (including nine gases in total, with carbon dioxide the most important in many cases), water use (including direct, purchased and cooling), solid waste disposed, and acid rain emissions (sulfur dioxide, nitrogen oxide and ammonia), all normalized by revenue.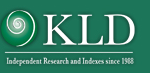 *The GREEN POLICIES SCORE, derived from data collected by KLD, reflects an analytical assessment of a company's environmental policies and performance. Its scoring model captures best-in-class policies, programs and initiatives, as well as regulatory infractions, lawsuits and community impacts, among other indicators. The main elements are: climate change policies and performance, pollution policies and performance, product impacts, environmental stewardship and environmental management.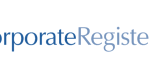 *The REPUTATION SCORE is based on an opinion survey of corporate social responsibility (CSR) professionals, academics and other environmental experts who subscribe to CorporateRegister.com. CEOs or high-ranking officials in all companies on the Newsweek 500 list were also invited to participate. This score was derived from a survey and "score your peers" process.