The question is not why post to YouTube, but why not?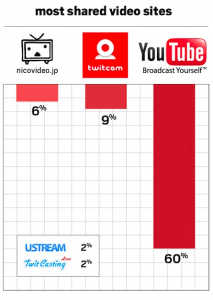 Source: Diffbot
Many sustainability-related organizations, especially non-profits and even local governments, post their video content to Vimeo ignoring YouTube and Blip.tv.  I advise to post to all three, and start with YouTube.  In our video aggregation efforts where we are pulling sustainability content from multiple channels over 50% of the content we curate and select for inclusion in our EarthSayers.tv collection comes from YouTube, suggesting as to the quality of YouTube content despite beliefs out there that is is all talking dogs and viral glop.
After all, one of the primary objectives of posting content is to get it viewed and to get it viewed you need to appear ideally "above the fold" on search page results for the key terms you want to get traction on for your cause, product, service, and/or brand.  Have you noticed the positive effect YouTube can have on page rankings not to mention it is the second most popular search engine?
Somethings I just don't understand and not being on YouTube is one of them especially when you all ready have video content.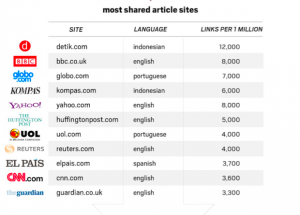 Here by the way is the rest of the infographic (on Mashable) based on an analysis of 750,000 links posted on Twitter. Diffbot's new Page Classifier API was used to provide this revealing snapshot of a day in the life of Twitter. The tool identifies the type of content behind any web link.